This small boutique is owned and operated by the Rosenberg family. Yossi Rosenberg studied wine making at Sorek Wine Making School in 2003 and later advanced his studies at the Tel Hai wine making program. The family moved to the village of Beqoa in 2011 with the purpose of planting a vineyard and starting a winery. In 2012 and with the help of their friends, the family planted a vineyard which consisted of Cabernet Sauvignon, Syrah and Chardonnay.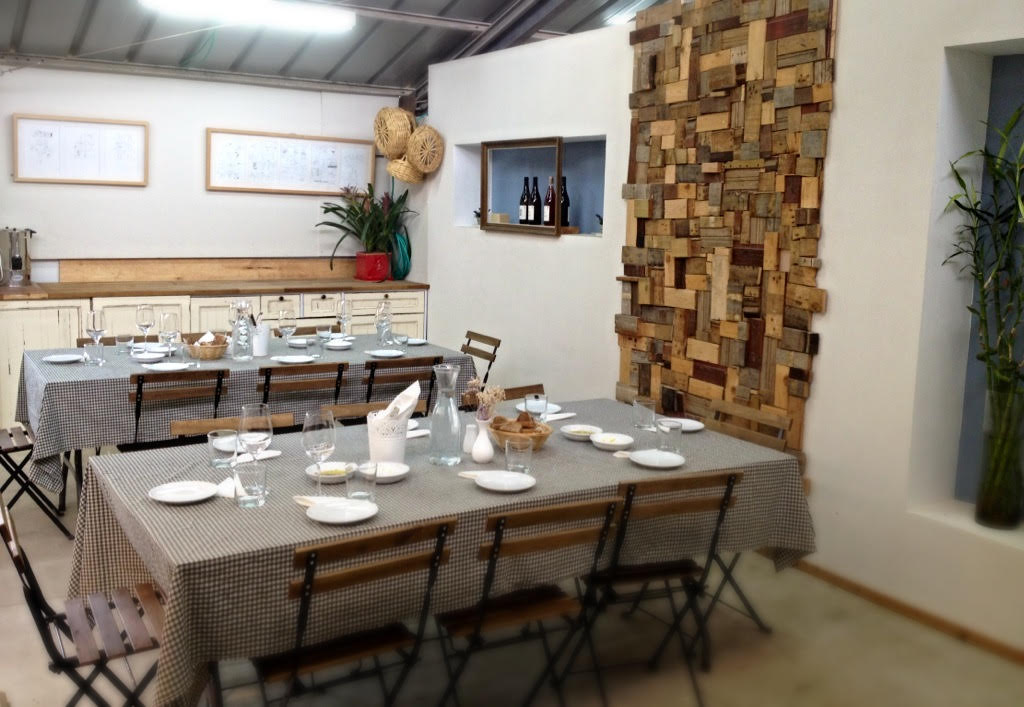 The winery has a lovely visitor center which has an open house on Fridays. When we visited the winery, people were enjoying freshly baked sourdough breads and cheeses, all made on the farm. After sampling them, we must admit that they were absolutely delicious.
Other than wine tasting and pre-arranged meals, the farm offers cheese making classes and baking workshops. As far as the wine is concerned, we tasted several good reds. The 2012 Adom consisted of Cab, Syrah and Petite Sirah aged in oak for 18 months which was very flavorful and enjoyable. The point of uniqueness came from the whites; this is the only winery in Israel to produce an Orange wine! This is 100% French Colombard which fermented with the skins.
The vineyard was named after Barak Shmuel Rosenbeg, the son of Yossi and Yael who passed away from an illness back in 2010. Barak was an artist who enjoyed drawing cartoons and the logo of the winery was his creation. The Rosenberg's are commemorating him on their bottles of wine as well.