About Israel wine tour
Israel Wine Tour offers custom tailored tours to boutique Wineries and Microbreweries all over Israel. We are a small company, started by Alon Yitzhaki in 2008. Alon is a Licensed Tour Guide by the Israeli Ministry of Tourism and a WSET Level 4 trained Sommelier [Yafo Tel Aviv Restaurant]. In 2010 Barak, Alon's younger brother joined IWT as his partner. Barak, studied digital marketing at NYU and is formerly a wine guide at Grape Man Wine Center. Barak is a Licensed Tour guide leading Birthright trips and Geopolitical tours.
The specialty of Israel Wine Tour is leading highly informative Wine and Beer tours combining beautiful vista points, wine history, and "sit down" wine tastings led by Israel's finest Winemakers and Brew masters. Israel Wine Tour has been ranking in the the Top 3 Tel Aviv activities on TripAdvisor since 2012.
While we love wine leading tours, we are happy to offer custom tailored itineraries through out Israel, be it Jerusalem, Southern Israel, Culinary experiences and more. Please contact us for itineraries and quotes!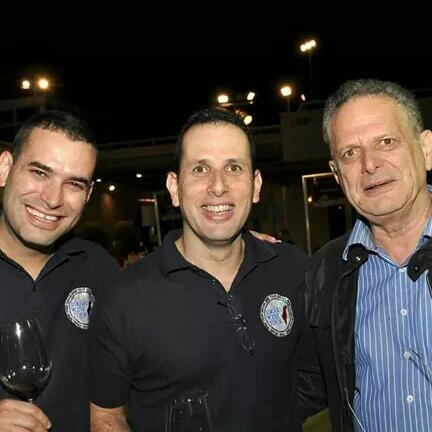 Alon [center] and Barak YItzhaki [left]