Wine Maker Yaakov Uriah is an odd bird. A religious man born in the US and grew up in Bnei Brak to an Ultra-Orthodox community. A winemaker, one of the most unique Israelis in this profession, a gentleman who shows up late at night at the very non-Kosher Brut Wine Bar late with a plastic bottle of his latest creation looking for feedback from friend and owner of Brut, Chef Yair Yossefi and the wine loving staff.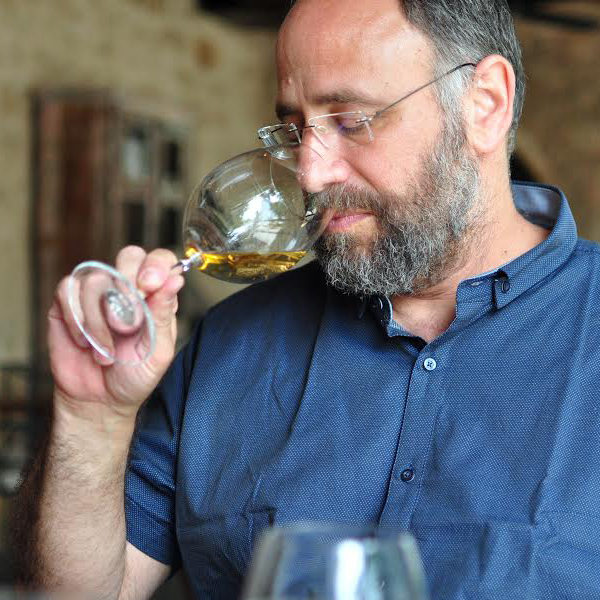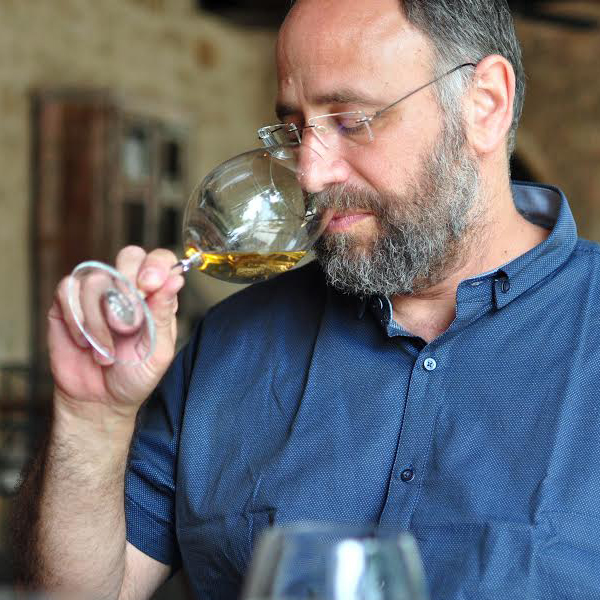 Uriah is a winemaker with very little formal education, yet an incredible ability at projective tasting, and a keen thirst for knowledge and experimentation. A story that I had found astounding is that early in his career Uriah operating Assif as a ''Winery Negonciant'', was making up possible blends in his head, having tasted mid-range wines at several different wineries. Today Uriah is the head winemaker of Psagot, having worked at Midbar and Ella Valley [to name a few] and is still producing his own line of wines.
This desire to search and test things out, led to some fantastic wines. Wines that have an incredible aging ability [we tasted a 2009 Semillon and 2008 Viognier in the course of the evening] Another thing that took me by surprise is that Uriah is completely open minded with his style of winemaking. At some point in the course of the evening, the very astute Hilik Gurfinkel who hosted, got Uriah to discuss the notion of using Oak chips in wine while in process. For some wineries, this is a total taboo and they would even be insulted if someone asked them whether they ever take part in such methodology. Uriah simply replied that the way he sees it, the same way that it is ok for a wine to be in an Oak barrel, He is not willing to rule out having Oak chips in a wine if the conditions requires such practice.
One more interesting thing about Yaakov Uriah's wines, in the past he made the decision to pay homage to other wine regions in the world, most of which never having been there. The Hebrew naming for the 2009 Semillon is Hunter's Valley and in a couple of red wines we had Uriah had said to his clients even before he obtained the fruit, that he would make a homage to Rioja by producing a Rioja Reserva style wine. The later two were my favorite wines of the night.