While Israel Wine Tour specializes in custom tailored tours to boutique wineries, on the first two years in which I have been a certified tour guide, I have tried leading as many different types of tours as possible. My heart still beats strongly every opportunity I get to guide in the old city of Jerusalem. Birthright and Geo Political tours have certainly led me to the Capital a couple days each week and for that, I feel fortunate.
We recently received a request for a 3 day tour in Northern Israel over the month of March in which the focal point was to experience spring blossom, great views, and excellent food. This tour was so much fun to plan and lead.
We started off with a drive to Taninim Stream just outside Jisr Az-Zarqa and Caesarea. This national park has beautifully preserved aqueducts that the 10th Legion of the Roman Empire had built in an effort to transport water to Caesarea, the Capital of the Roman Province of Judea. The Israeli park and recreation authority have repurposed flour mills that operated there in Byzantine times. There is a short hike that we were able to take and not only did we see breathtaking flowers, but quite a bit of migratory birds as well. The nearby fish farms of Kibbutz Ma'agan Michael supply some of the food the birds are drawn to.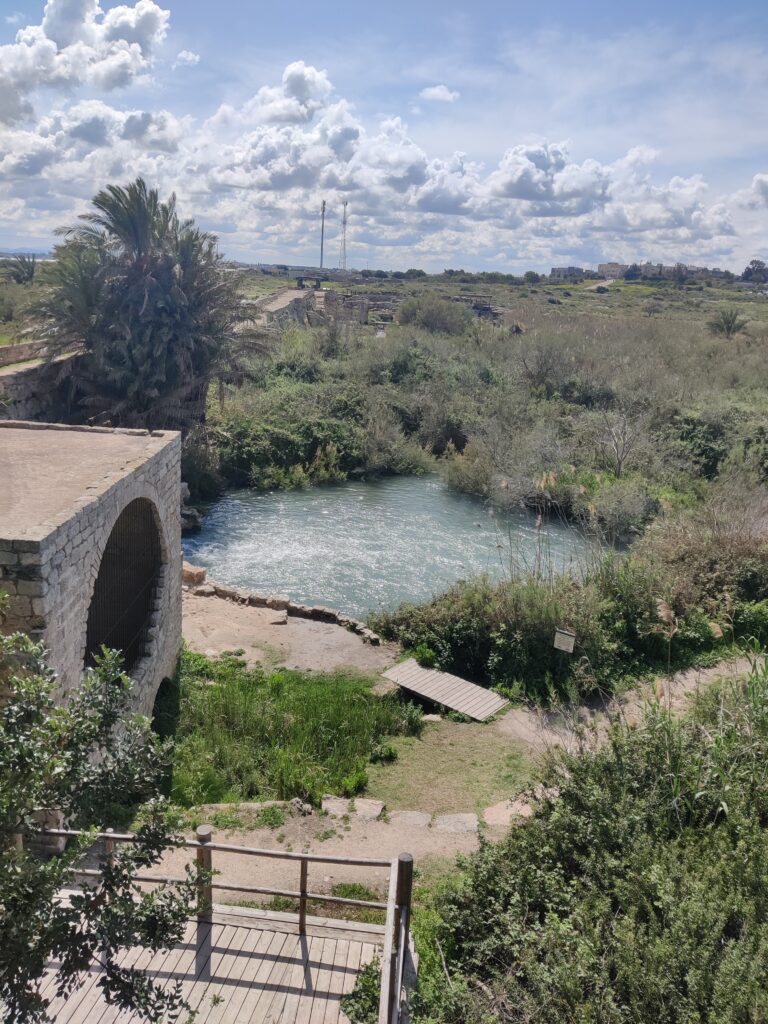 From Taninim stream, we continued for a coffee overlooking the vineyards of Sadot Estate Winery and from there we kept heading east to Jordan Star National Park.
Jordan Star provided us with an incredible view of the Jordan valley which in March is green and lush as well as beautiful flowers. This park is famous for two major things. One is a sculpture garden with the works of Israeli Sculpture Igal Tumarkin. The other major attraction is Belvoir Castle , Israel's only complete Crusader Fortress, with a beautiful moat around it and built with Bazalt stones some of which in second and third use back in 1168. This fortress was used by the Hospitaller order and it endured a siege of 18 months by Saladin.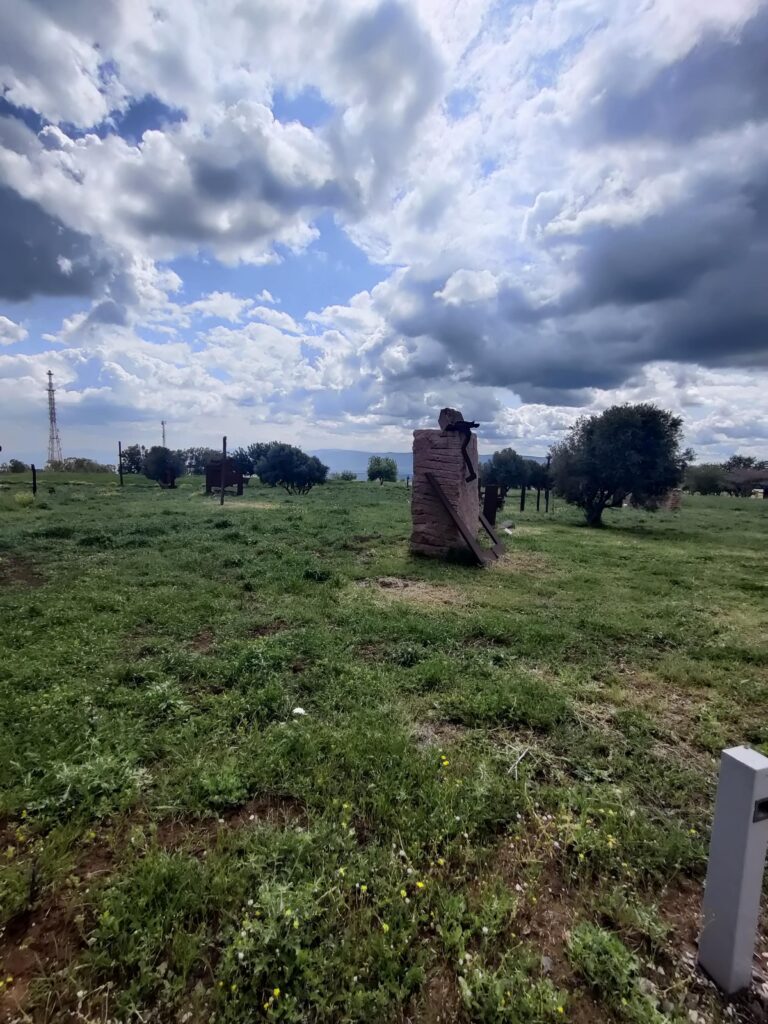 We concluded this day with a five course lunch at Rutenberg, A farm to table, locally grown , ever changing menu spearheaded by a lovely couple, Hila and Izhar Sahar. This is a restaurant not to be missed. An incredible experience.