Harvest is on its way as Israel is experiencing a challenging time . The Judean Hills boutique producers we work with including Zafrirm, Sphera and Agur have been showing both resilience and optimism by doubling down and planting new vineyards and new varieties ahead of Harvest.
Zafririm
Lori and Shaike Lender continue to produce great blends and one of two great Zinfandels [along Seahorse] in the country. The winery has been planting Chenin Blanc and Cab Franc, the latter would come in handy for Lori's Rose which sells out very early in the season.
In 2022 Lori decided to produce a Wild Syrah [fermented only with its natural Yeast] This has become a great, light Summer red for this winery, For those of us who are patient and or enjoy a complex heavier red The 2017 Patom ,is ready and is absolutely remarkable now.
Sphera
Doron Rav Hon and Sima continue to be one of the top white wine producers in the country. in 2022 the winery grew to 50K production. Doron has started a new Chardonay based sparkling wine, an endeavor that will take roughly 3 years. The winery will harvest a Judean Hills Sauvignon Blanc for the first time this summer. Up until today , all their fruit was coming from the vicinity of the winery in the village of Givat Yeshayahu and the Sauv Blanc was coming from the Upper Galilee. As our friend Shuki Yashuv of Agur winery likes to say " wine is not high tech. It most certainly is not low tech either, it is slow tech!" Now there all their grapes are local and we are very curious what the 2023 vintage will be like for our friends at Sphera!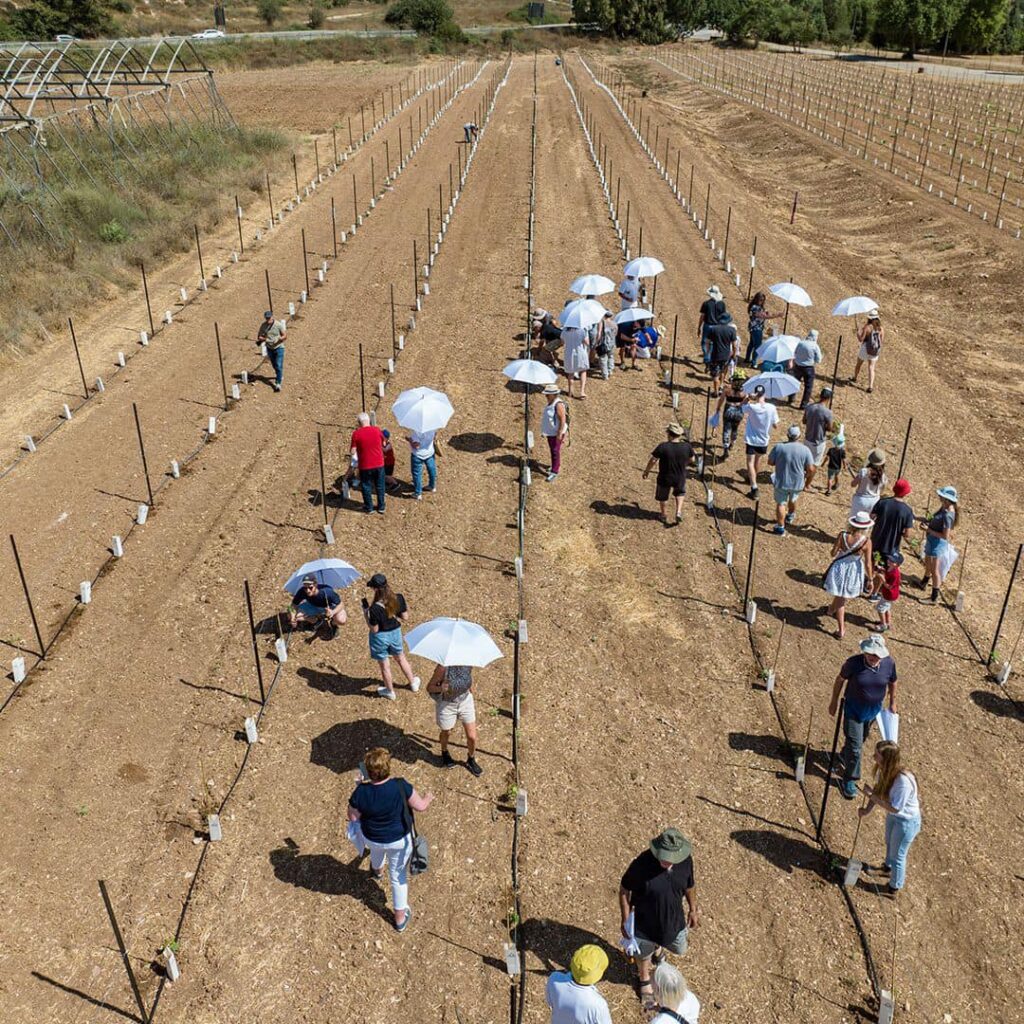 Agur
Time flies , it has already been a bit more than 2 years since Elad Katz has joined this winery and brought in Eyal Drory as its head winemaker. In 2022 Agur leaped to 70K bottles a year from roughly twnery thousand. Eyal procured sold whites , a rose that has gained a following and a superb carbonic maceration Kessem which has no less than 5 varieties, one of which is Garnacha Tintorera.
Both Agur and Sphera spent the weeks ahead of harvest planting a Greek variety by the name of Assyrtiko. A veriery that does well in the heat, has a lot of minerality and could do very well in the Judean Hills. We wish everyone a great harvest and a thriving democracy.