On a Southern Israel tour of wineries and vineyards, we surprised our returning guests with a visit to Negev Microbrewery located in the Industrial area of Kiriat Gat, steps away from the large Intel fab. Negev Microbrewery has moved into this current location back in 2008.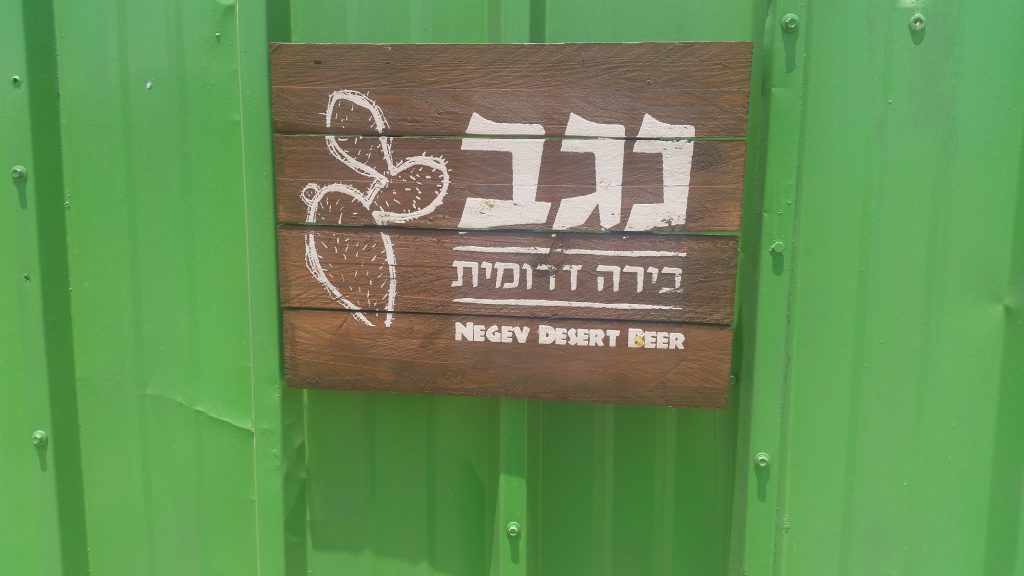 Negev Brewery – Southern Israel
Negev has been around since 2005, initially as a home microbrewery and it is currently owned by the people of Norman Porter. The brewery produces approximately 12,000 liters a month. This of course is boutique size, as not too far away in Ashqelon, the Coca Cola Company is brewing 38,000 liters of Carlsberg and Tuborg in a day's work. Negev beer has gotten recognition in the international website Ratebeer.com both in 2012 and 2013 and is currently being sold in over 500 points of sale throughout Israel.
As a boutique, Negev clearly aims to produce high quality craft beers that are naturally carbonated and taste as such. The same cannot be said of the large breweries in Israel that produce Goldstar and Tuborg. The brewery although small prides itself with 8 types of beers, some of which is seasonal, the latest edition of which is a Negev Blazer beer named after the Israeli Men's magazine and that was brewed inspired by the writers of the publication. The text describing the beer is very much using the same type of humor as the magazine it is named after.
The vistor center welcomes tours and even has a seasonal pub built just outside the brewery. This is a great stop in the late afternoon for a nice tour and tastings led by Yishai Auman the marketing manager of the brewery.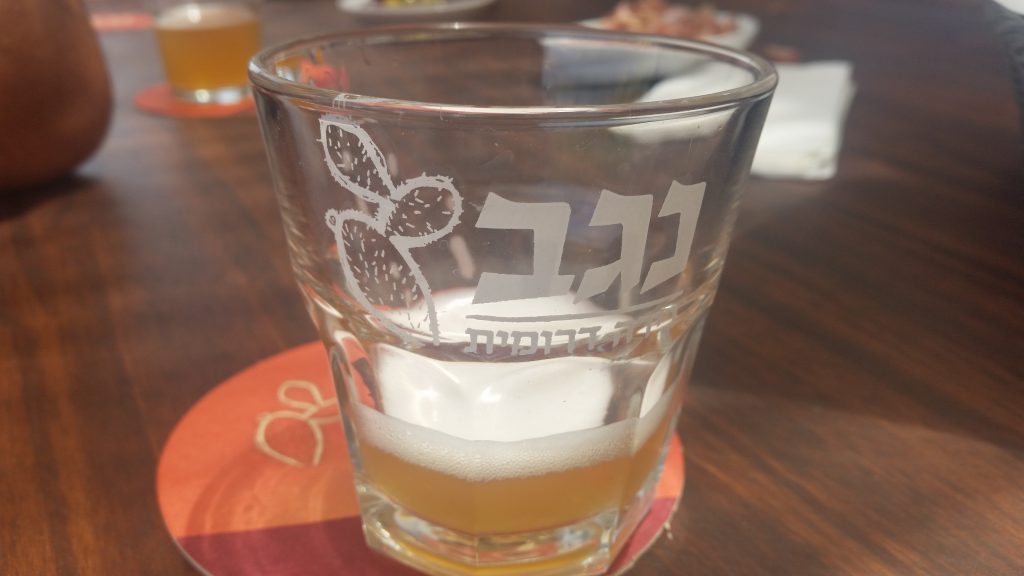 Beer Tastings – Negev Microbrewery