It has been a while since we wrote about Tzora Winery. The cliché thing to say would be that the more things change, the more they stay the same. That is tough to keep up when you are considered "best of breed" by fellow wineries in one's region.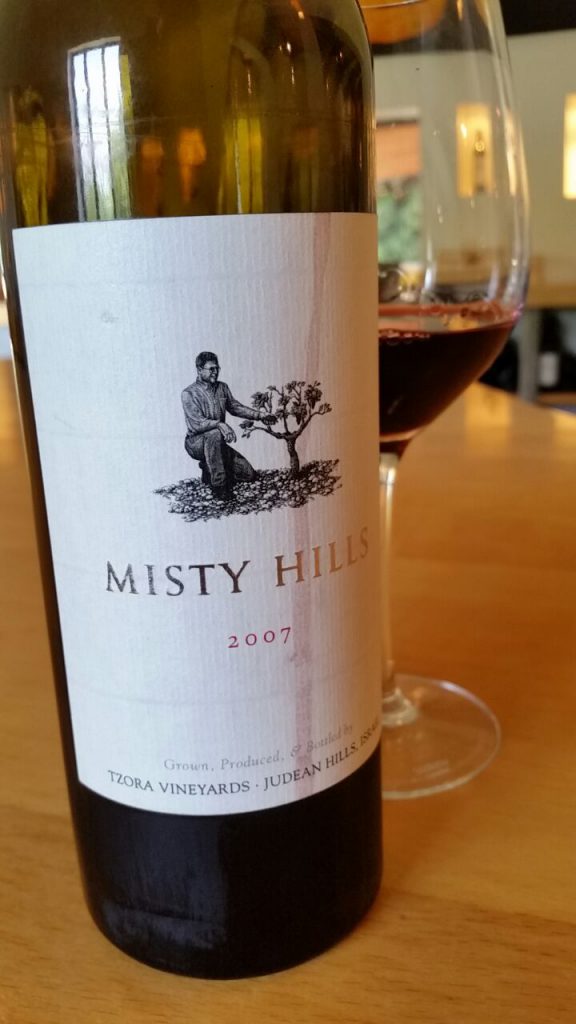 These days, Eran Pick is not only the winemaker at Tzora, he is also the CEO. The winery continues to employ former Petrus Wine Maker Jean-Claude Berrouet and his son Jeff as consultants to the winery and has added Maayan Koschitzky of Atelier Melka and formerly of Screaming Eagle as a consultant for the 2015 – 16 harvests as well.
As for the wine, Tzora has released their 2015 Whites in June and has claimed for the 3rd year in a row the title "Best White Wine" in Israel by the New Israeli Wine Guide for their Shoresh Blanc 2015. We were also pleasantly surprised by Judean Hills Blanc 2015 which this vintage seems to be even more on the mineral side and has a fantastic flavor of white peach.
While hosting a friend from the U.S last week, we booked a tasting in Tzora. At the end of the tasting, we were offered a tasting from a 2007 Misty Hills. This bottle for some reason was open and available for tasting. This is a bottle which has not been available for purchase for several years now and continues to be sold out. This was most certainly a lucky break. The wine was velvety in texture, deep in flavor and could still remain in the bottle for some time to come. Beautiful!
Tzora wines can be found at Derech Hayaeen stores all over Israel. High end restaurants carry Tzora. In Tel Aviv these restaurants include Taizu, Yafo Tel Aviv, Toto, Kitchen Market and many more.