The vineyards of Kishor have been planted on Terra Rosa soil in the Galilee in 2007. Although this sounds like a run of the mill beginning to any winery in Israel, This is no ordinary story and certainly no ordinary winery.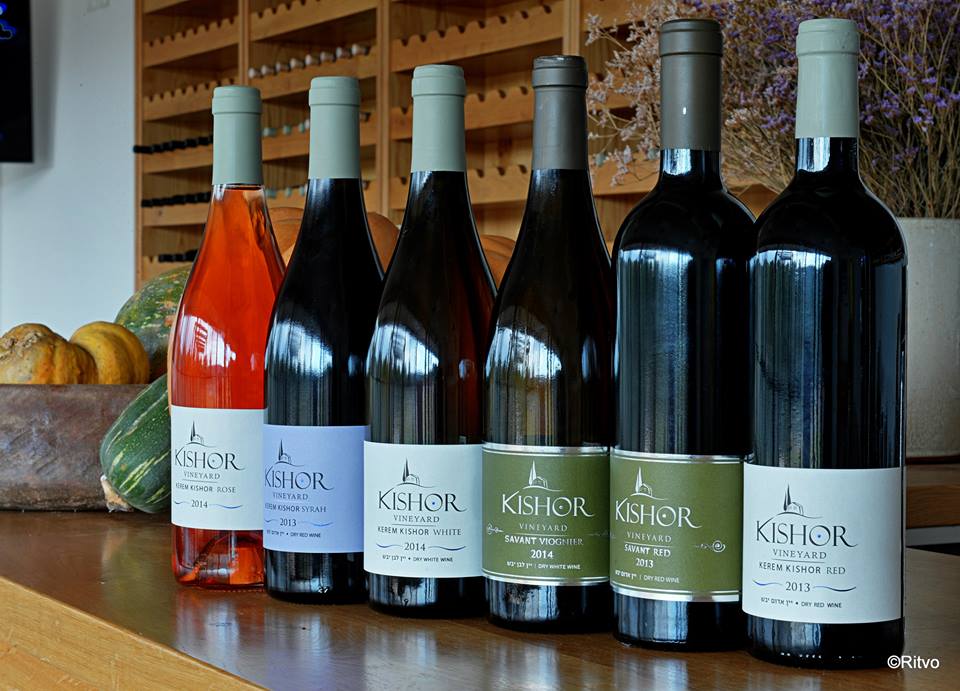 Kishor bottles photo credit Karmieli.co.il
The village of Kishorit is a beautiful surrounding to a community of 160 people with special needs who live and work in the village. All the members of the community participate and work in the village according to their abilities. The village owns 80 Dunam of vineyards [20 Acres] and members of the village help take care of the vineyards year round. Other fields in Kishorit that the members work in, include a therapeutic horse farm, a media center that puts out a monthly publication, cheese production, cage free farm for hens and a bakery.
The vintner and Winemaker of the village is Richard Davis who was born in South Africa and resides in Yessod Hama'la. The visitor center which opened in 2014, is beautifully built and offers great vantage point to the scenery around the winery. A generous British benefactor has made a significant contribution to the village in light of the 2nd Lebanese war, both the visitor center of the winery and the facilities within the village are impressive.
The winery currently produces 45K bottles a year, with the plan of growing to about 60K. The wine is Kosher. A special standout wine we tasted was the SAVANT RIESLING 2014 which had beautiful petrol nose and was indeed sweet. A great stop on the trail and well worth visiting!
The wines are available in the USA from Israel Wine Direct