In 2008 Alon was the General Manager of Agur Winery in the Judean Hills. The part he enjoyed best was showing people around and telling them about the Judean Hills region. Alon is now a certified tour guide. The Judean Hills is significantly a more well-known wine region than it was just a short 9 years ago.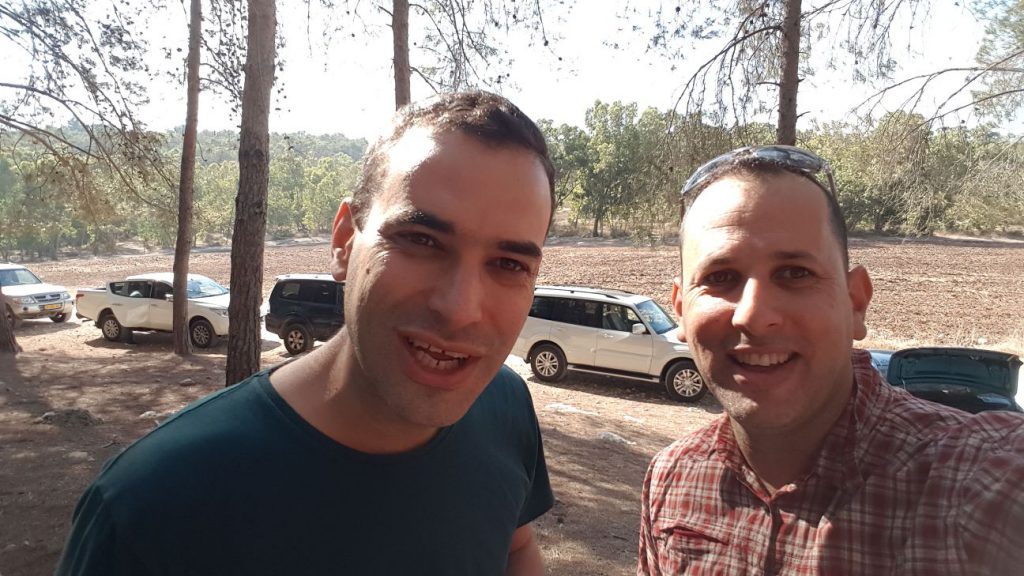 Alon [right] and Barak out on the trail
In just under ten years, we have grown and we now lead more wine tours in Israel than anyone else. The first connection between a guest who loves wine and a winemaker is special and we get to witness it time after time.
Funny things that did occur to us along the trail:
1. A 19 year old Culinary student insisting on shaking the wine [like a Tequila shooter] because he had been taught this would give the wine the effect of an additional year or two worth of aging.
2. When a couple sat in front of a well known Israeli wine Consultant and insisted that a $70 magnet from BrookStone would age the wine in a matter of 30 minutes only to hear back from the consultant that they are "better off microwaving the wine"
So here we are, we are finding out about new wineries that we have not been to all the time [just under 300 active wineries throughout Israel]. We still tour the Judean Hills more often than the Carmel and the Golan. We enjoy it. We send out wine a few times a year and are always happy to tour with return guests and show them yet another great wine region in Israel. L'chaim!