Midbar Winery is located in what is now a renovated artists quarter outside the city of Arad. Ten years ago, this was an industrial area that had several large factories, one of which was a large towel factory. This area is now slowly being renovated by the city and workshops were basically given away just so they do not stay deserted. The vineyards are all located 800 meters above sea level, a short distance away from the famous Ramon Crater.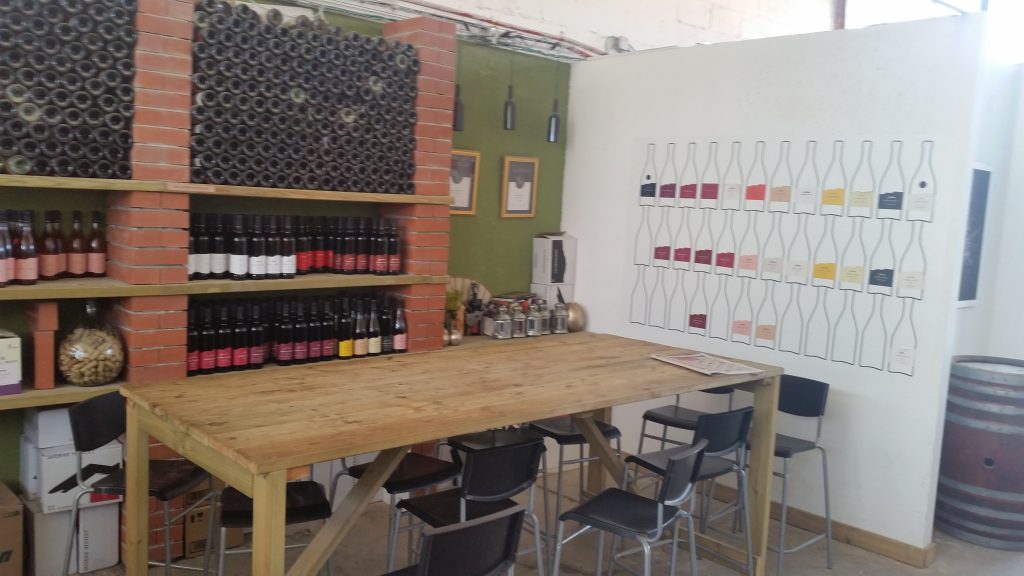 The idea behind a winery that specializes in growing only in the desert is one that takes getting used to, even though there is plenty of evidence that shows wines were produced in the Negev Desert thousands of years ago.
There are certainly some advantages to growing wine grapes in such an area. Because the area is arid and gets a lot of strong winds, that significantly lowers the likelihood of any mold or pests in the vines. The desert is well known for the significant drop in temperatures from daytime to nighttime, resulting in natural high acidity for the grapes. As irrigation is not only legal, but expected the Vintner and the Winemaker really have quite a lot of control over how much fruit and leaves will come out.