It is no industry secret that most of our guests are North Americans visiting Israel. Last week, we were touring with a Brazilian Judge and her husband, a Public Prosecutor. When we started emailing, the lady mentioned she is a big fan of white wines and has spent time wine touring in several great regions in France.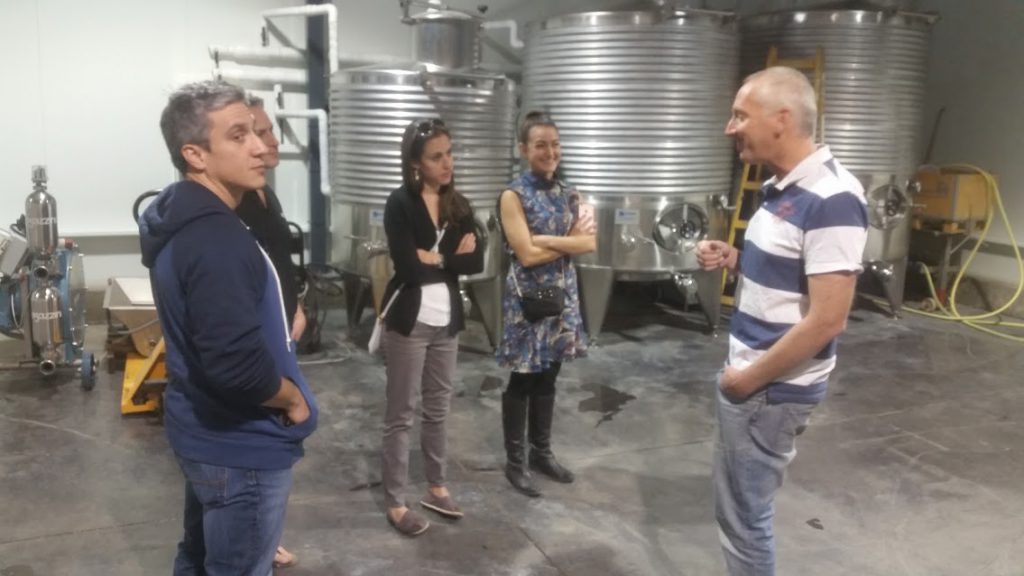 We figured since the 15′ wines of Sphera have sold out a while ago and the launch event of the new vintage is scheduled for May at the winery, this would be a terrific opportunity to taste some of the wine ahead of the public.
Sphera's core market is the Tel Aviv restaurants. In fact, 80% of their wine is sold there. The abundance of top level establishments in Tel Aviv which serve small plates, or dishes with an Asian flair that would benefit from a well-crafted, crisp and minerally Israeli white wine next to them, puts Sphera in the big leagues of Israeli boutique white wine.
Markerting wise Sphera is also hitting it straight on the nail. Sima Rav Hon, Doron's wife deserves a lot of credit here. The winery is now a part of the Judean Hills Quartet along with Tzora, Domain Du Castel and Flam. Smart decision for all sides involved. The winery itself is pristine white and has rotating art work presented along with recreating their image for a Sphere year after year. Their newest edition will be presented at the May launch event they are holding.
I will be the first to admit [even when the wine maker is listening] that I am not a big fan of Chardonnay.  The varietal 2016 Chardonnay that Doron Rav Hon created for the White Concept Series took me by surprise.  60% fermented in stainless steel and the wine was crisp, fruity and not oaky at all.  I liked the Riesling a lot as well and what stood out the most I think, was how different the First Page [blend] was from previous years.  Doron mentioned that he needed the Riesling for the Varietal batch and in the First Page that meant that the Semilon would have a bit more presence.  The result was a nice complexity and some anise flavors as well.  It is a fantastic winery and a must if one is a fan of white wines.
Tours and tastings at Sphera Winery can be offered as a part of our Judean Hills Wine Tour. Availabilty pending schedule approval of the winery.