Wine maker dinners are becoming more popular in Israel and especially in Tel Aviv.
Shvo Winery which is fairly young, is not a winery readily available for visitors. The winery is located in the industrial area of Gush Halav in the upper Galilee. While the wines are superb, the winery does not have a visitor center.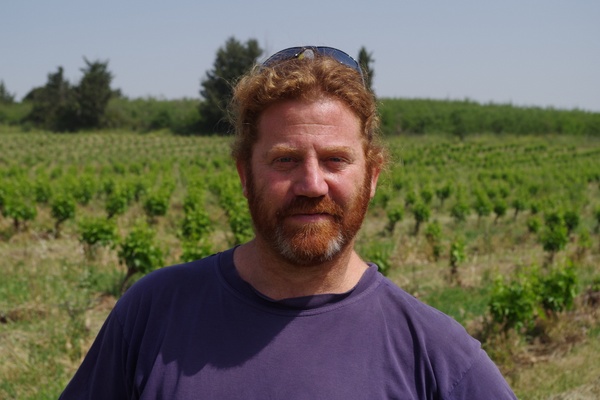 Following the October 16′ Wine Spectator article that featured Israel on the cover, we were hired by a U.S wine distributor to show as much of the Israeli Boutique scene in 4 days of touring.
The gentleman who hired us was sitting on furniture that was clearly removed from an old truck as he tasted wines with Gabi. He loved it. When Brut Wine Bar in Tel Aviv had announced that Gabi will conduct a more traditional wine tasting at their establishment in Tel Aviv, I knew we wanted to be there.
The group of 12 tasters consisted of wine lovers,food bloggers and other industry professionals. Because Gabi Sadan is anything but ordinary, the tasting was conducted in a very non traditional manner. We started out with the Shvo Rose which both delicious and unique as it is mostly made with Barbera. We then moved on to 3 French Bourgoin wines that the wine maker chose.  Only then did we move back  and tasted 3 different vintages of Shvo Chenin Blanc and Shvo Red.
Chenin Blanc is a white variety that does have aging potential. There was a consensus around the table regarding the 2013 and 2011 vintages. They were both beautiful and complemented the food that was served next to it. The 2009 was the first Chenin harvest of this winery and while the wine was very much alive, the table was split in half between those who liked it and those who did not. Gabi said that we were tasting 1 of 2 bottles that he had left over and that he knew that this is a wine not everyone will enjoy.
Shvo Red is a blend of Grenach, Syrah , Barbera and Mourvèdre.  All three were terrific, the wine showed it most certainly has aging abilities and I would be happy drinking either of the 3 vintages that we had tasted [09′, 11′, 13′] again.
The evening was hosted by Sommelier Aviram Katz and it was a great time. Thanks Alon for setting this up!