As industry professionals we take the time to attend the different wine festivals throughout Israel. The advantages of attending are numerous. We find out about new wineries that can later become a destination for us to take our guests to, this in addition catching up with other wineries that we have not had the chance to visit recently.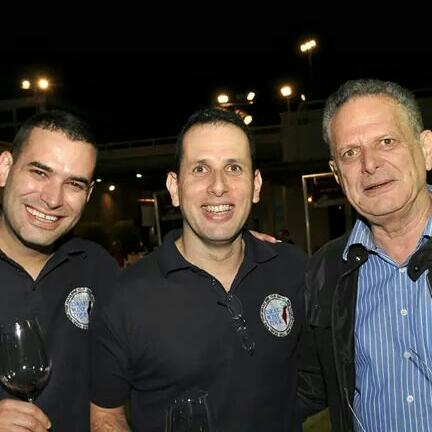 Recap of the judean hills wine festival
The Judean Hills event is certainly one of the favorites among our friends and colleagues. It is the kickoff event to a month long festival taking place at the wineries and it is a large and important festival that top boutiques wineries in the Judean Hills participate in. Below is a short recap of news that came out of the festival.
Wine Maker Lina Slutzkin of Kadma Winery told us about the use of Saperavi grapes that she was getting into. This is a Georgian variety that can handle extreme cold and is unique because of the red anthocyanin within the grape pulp as well as the skin. A similar characteristic is of the Alicante variety which the winery is starting to use as well. The use of less common varieties is always a good way for a small winery to stand out from the pack.
We also enjoyed speaking to Sandro and Irit Pellegrini who own and operate La Terra Promessa [ if you have not been to their restaurant/winery , you are missing out!] Sandro mentioned harvest was done a bit before Yom Kippur was celebrated in Israel and that this is fairly similar to previous year. The winery is continuing in its path of producing Riesling and blends that include Primitivo, Sangiovese, Syrah and Cabernet Frank.
Finally, a very small winery producing 1500 bottles a year by the name of Samson and Delilah caught our attention. The winery was founded in 2006 and ages all their wines anywhere between 18 to 36 months. We tried a 2009 Cabernet varietal which was impressive. The winery is located in Kfar Uriya.