Allow Israel Wine Tour to plan and execute your next office fun day!
Israel Wine Tour has been around since 2008 and we are currently ranked #1 On TripAdvisor for activities. A Wine Tour is a great bonding experience for companies and is highly informative!
We would start the day by picking everyone up at the office.On route , we will discuss wine history in Israel , the rise of boutique wineries, Kashroot, ownership of Agricultural land in israel  and internal wine "politics"
On our " Best of the Judean Hills"  tasting tour . we combines a wine workshop at a top boutique winery. The workshop is an hour long and is accompanied by great cheese, artisan breads and home made olive oil.
We would then proceed to with  beer workshop at a superb Microbrewery led by the Brew master himself. We would talk about beer production in Israel , how the boutiques started and why large breweries are worried. We would taste at least 4 beers and obviously have salty snacks to accompany them
after lunch we would finish the day on the sweet side with a Chocolate workshop.  All the employees will put on aprons and produce a box of pralines to take home at the end of the day. While the chocolate hardens in the refrigerators , we would take  a 7 minute walk down to an  ancient wine press that dates back more than 3100 years old . Upon our return we would head home.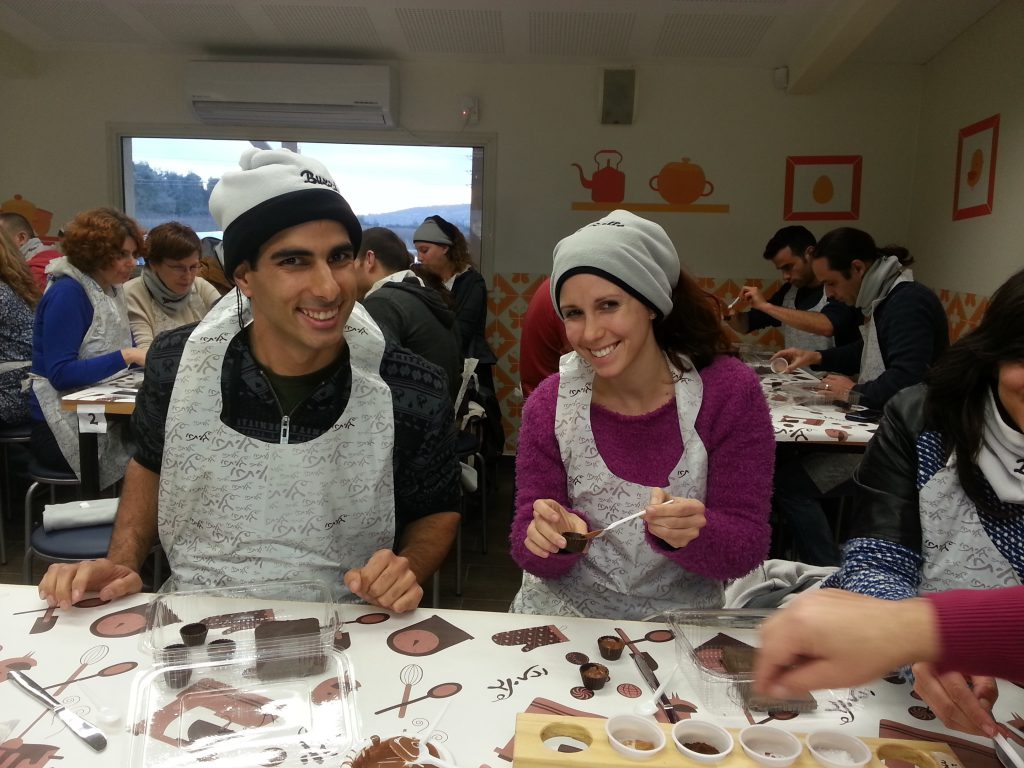 Having fun in the vineyards!